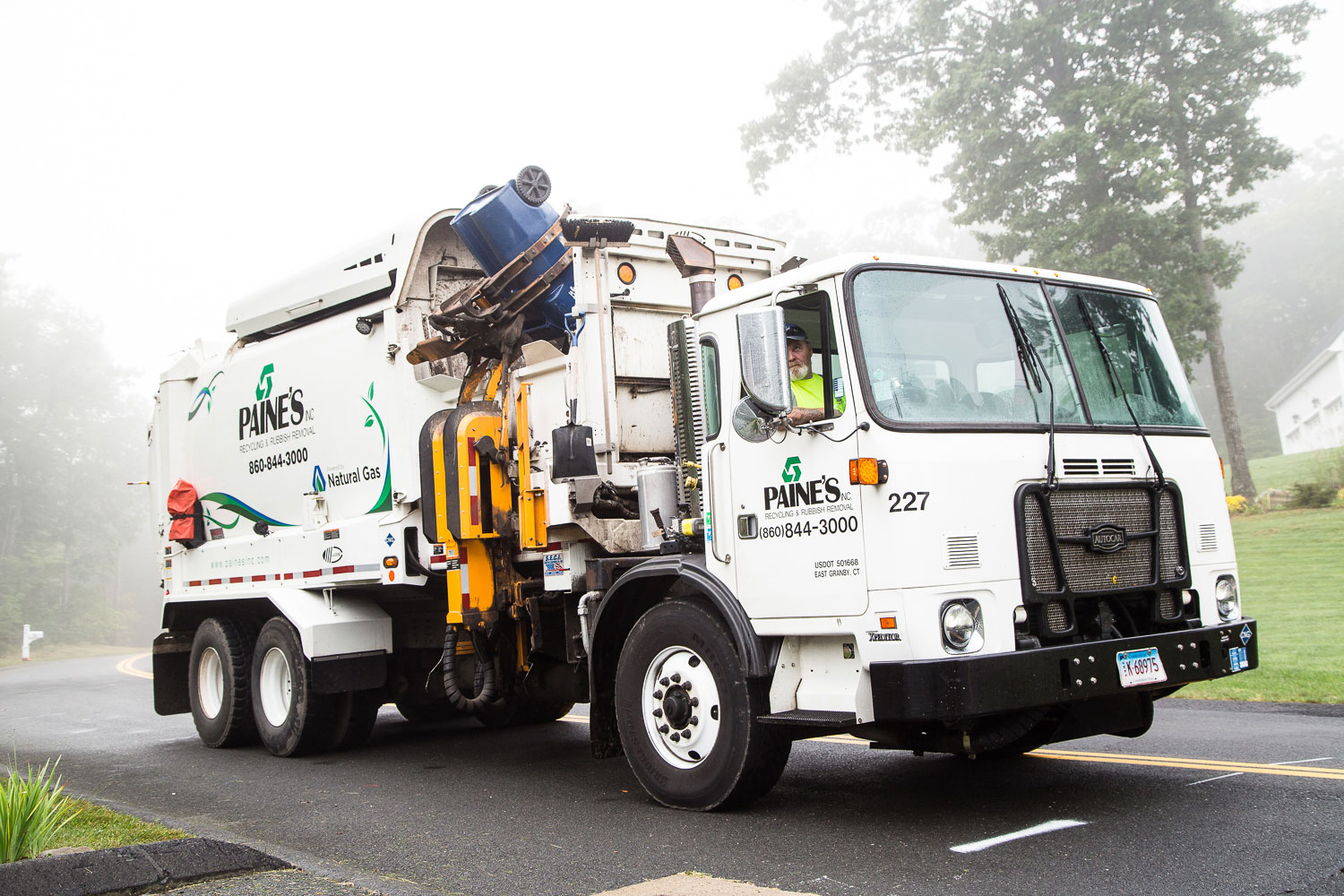 Automated Weekly Curbside Pickup
Paine's offers convenient and affordable weekly curbside trash and recycling collection. Automated pickup is the most advanced collection system available. In fact Paine's was the first in Connecticut to implement this system. Our trucks are equipped with a hydraulic arm that pick up the automated barrel and empty it into the top of the truck. The automated arm then places the barrel right back where it was. Watching our trucks maneuver out on their routes has been a huge hit with kids of all ages.
At Paine's we provide both a trash and recycling barrel. Both carts are easy to roll with a flip top lid, handle and wheels. Once tipped & properly balanced on the wheels, the barrels can be rolled easily, even with a good deal of weight in them.