Contact Us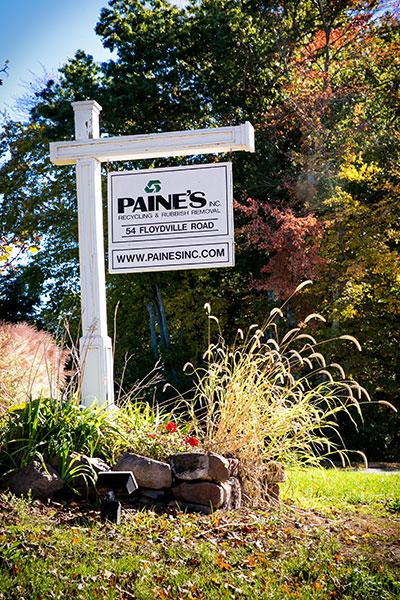 Customer Service hours of operation:
Monday – Thursday 7:30am – 4:30pm
Friday 7:30am – 4:00pm
Closed on observed holidays
Telephone: 860-844-3000
Fax Number: 860-844-3008
Email Us: office@painesinc.com
Let us know how your Commercial, Residential or Roll Off driver is doing!
Mailing Address:
P.O. Box 307
Simsbury, CT 06070
Office Location:
54 Floydville Road
East Granby, CT 06026
Employment Opportunities
Paine's is always looking for qualified people to become part of our team. Feel free to call or email us to send your resume and become a valued member of the Paine's family.
Email us the following application form if your interested.
Contact Us